Geometric Design Trend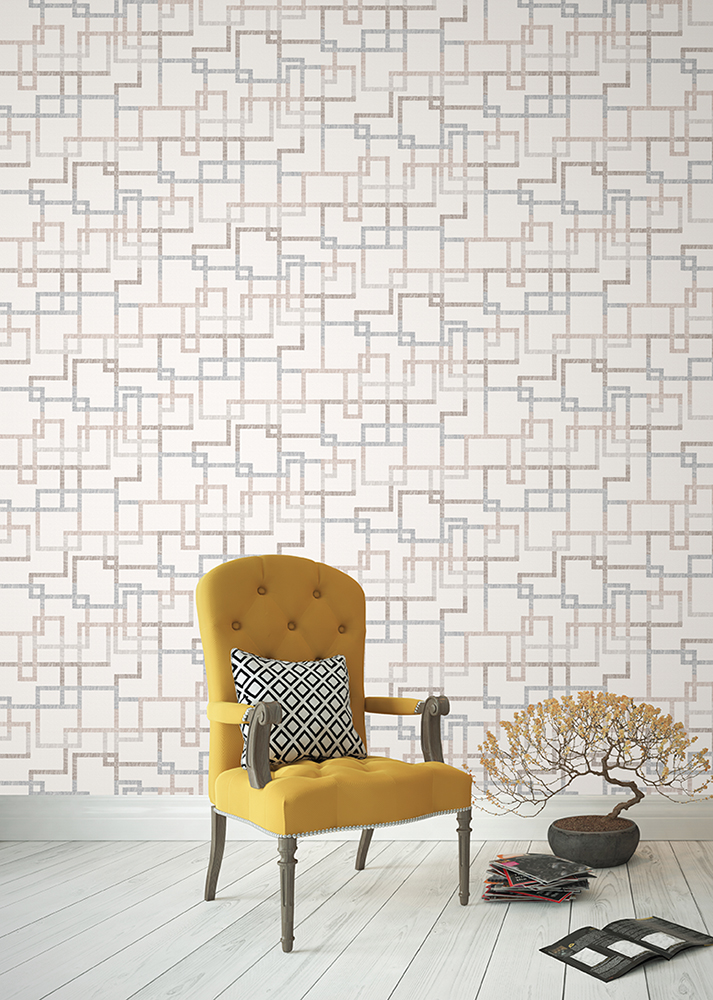 If you're looking for a timeless trend to add to your home with a sprinkling of designer flair, look no further than geometrics.
This exquisite pattern has got to be one of the best ways in which to create a statement in every room. In fact, geometric design is so versatile you can choose exactly how far you want to take this pattern in your home. Are you feeling bold and want to create a powerful feature wall? Will a subtle accessory, such as a patterned cushion, appeal to your inner fashionista? Either way, this trend is set to stay. Therefore, we've picked some of our favourite geometric designs for the home to help you feel more inspired.
Geometric Wallpaper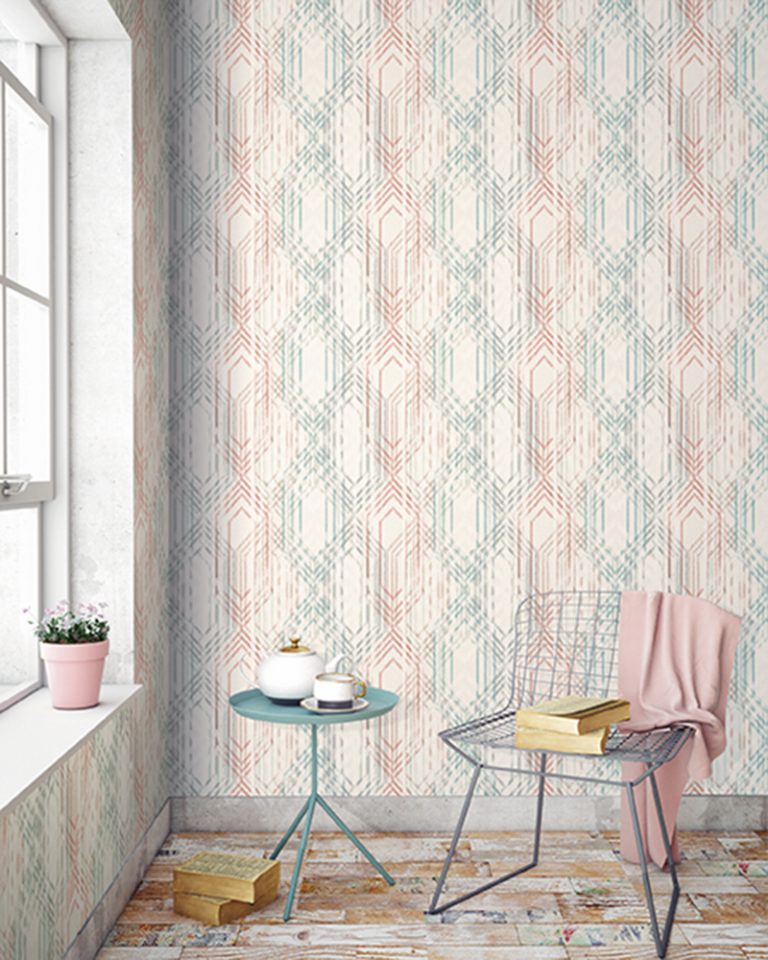 Our wallpaper designer Elizabeth Ockford knows only too well how to produce geometric wall-coverings with the wow factor. So we have chosen a small selection of geometric patterns from our gorgeous, new wallpaper collection, to show you. In fact, these come from our new Gingko collection, which only launched last month! All our papers are available from Wallpaperdirect in the UK and various other stockists internationally.
Heavenly Hatton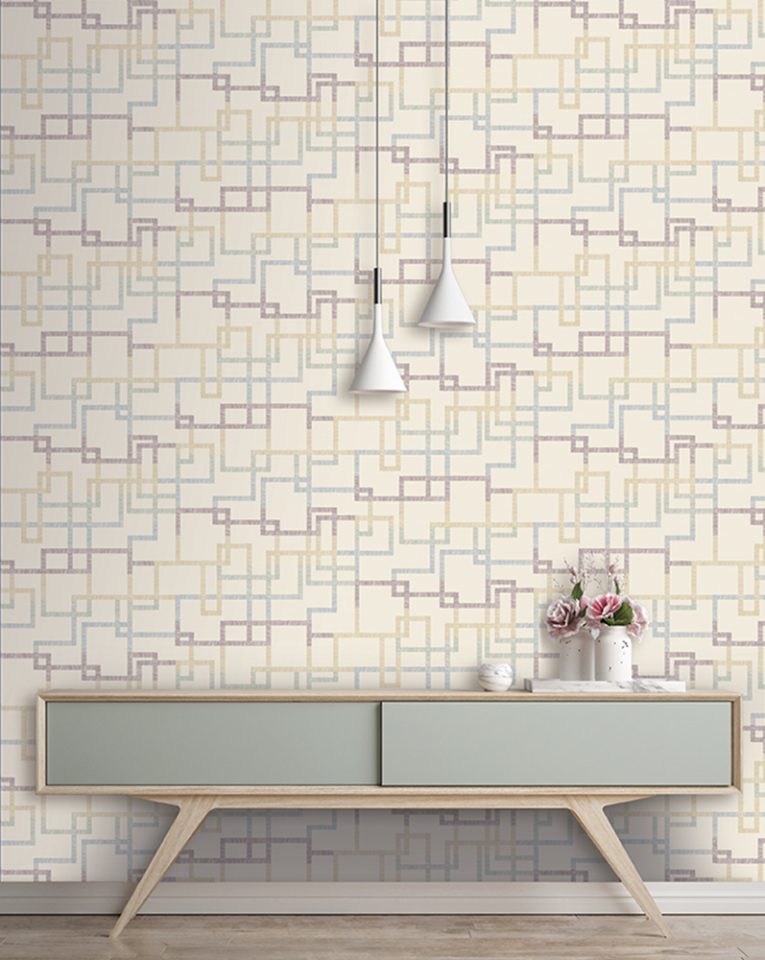 Wallpaper designer Elizabeth says her love affair with Hatton began when she gained inspiration from London's road and rail networks. This wallpaper design has been based on the location of precious gemstone suppliers, Hatton Garden, too. Furthermore, this clever wallpaper design features a group of sparkling metallic lines. With a reflective nature, these metallics cleverly respond to natural light. In fact, the symmetrical lines make this paper so easy to decorate with. What makes this luxury paper even more versatile are the neutral backgrounds available with a choice of six colour ways. So you're sure to find something to suit your needs.
Take Topaz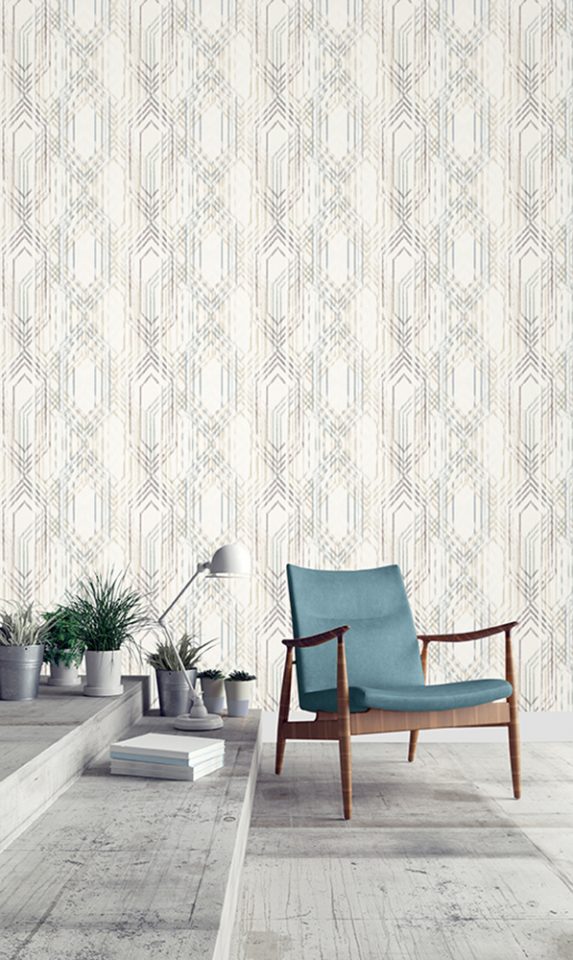 With Topaz, you'll find designer wallpaper, which is bursting with diamonds, hexagons and octagons. However, these designs are spread across the paper for a softer finish. So this makes this a functional, yet stylish, choice for your home. Furthermore, this wallpaper features a raised texture for a three-dimensional finish. In addition, our creative director Elizabeth has chosen a clever combination of flat colour and soft, metallic shades. Therefore, these geometric shapes instantly create an eye-catching display. Consequently, you get to choose whether you want to create a feature wall or go bold and cover all four walls in one room.
Perfection with Pyrite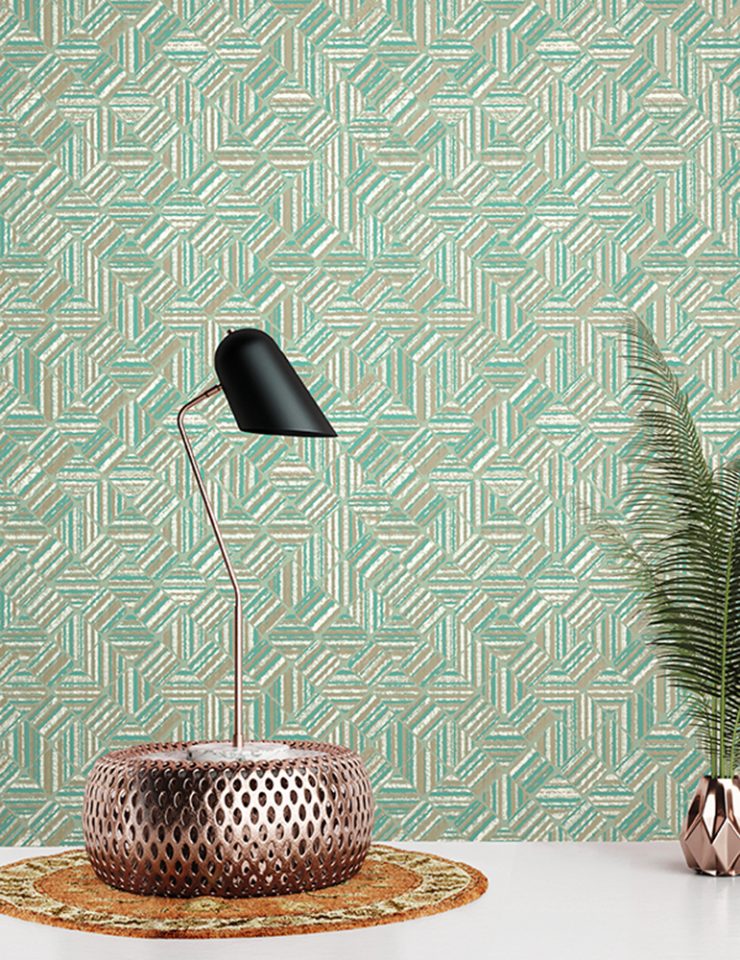 Elizabeth absolutely adores green so it made perfect sense for her to create a design where this beautiful colour stands out in the Emerald version of our Pyrite wallpaper. Featuring five colour ways, if you're looking for paper with a strong colour behind it, this Emerald version could be the one for you. The geometric design in Pyrite looks like layers and textures, which resemble what you might find from cutting through natural stone. Each tiny tile segment features a raised gold colour for a luxury element against the matt green. If this colour is not your thing, why not try the other four designs all featuring a flexible, neutral palette?
Sitting Comfortably
Geometric patterns can be all about creating a focal point in your home. So, using this sort of pattern for upholstery on a chair or sofa can work really well. If you are looking for a statement piece featuring geometrics in your home, why not opt for an occasional chair?
Plump It Up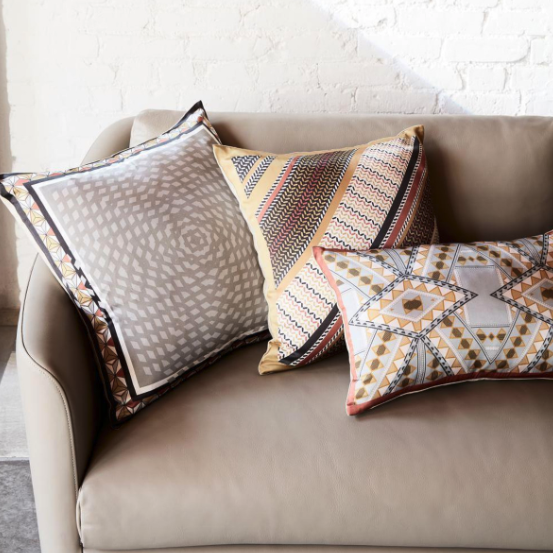 Or you could instead feature geometry on a set of cushions against a neutral sofa or chair. This way, you are still working with the geometric pattern. However, you can experiment with it first with a smaller item before you venture onto bigger pieces showcasing this style, such as furniture. These cushions feature subtle geometrical detailing and come in silk for a luxury finish.
Beach Bliss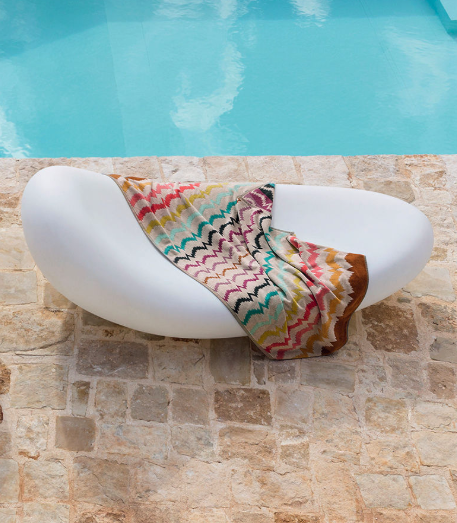 With summer holidays on the horizon, be inspired by a geometric-style beach towel. Then, while you're relaxing on the beach, you can fall in love with the pretty repeat pattern. So, on your return home, you'll be ready to look for something for your home, which will satisfy your geometric cravings. The high-end Italian fashion house, Missoni, is renowned for its colourful repeat patterns and geometrics feature highly. We love their Vera towel for example.
Floor Style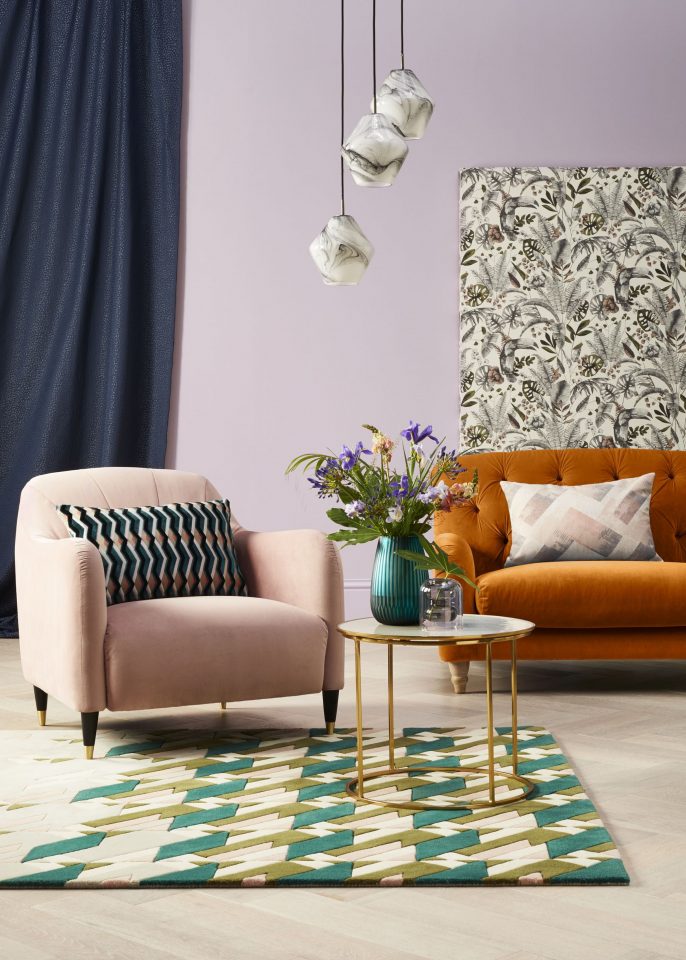 The geometrics trend is all about balance and you can create this look in an instant with a beautiful rug. In addition, you can play with the geometric shapes you choose, working with contrasting patterns on a rug and a cushion, for example. As pattern has become so popular, symmetrical geometry will contrast perfectly with simple furniture shapes, too. You can instantly make a geometric style statement in your living room with the John Lewis Sessari Geo rug.
So, if you're looking for something funky on the geometrics trends scale, we hope you have enjoyed reading our expert ideas! Remember quality products will always be key and you can see our entire designer wallpaper collections by clicking here.