It's show-time! The Country Living Fair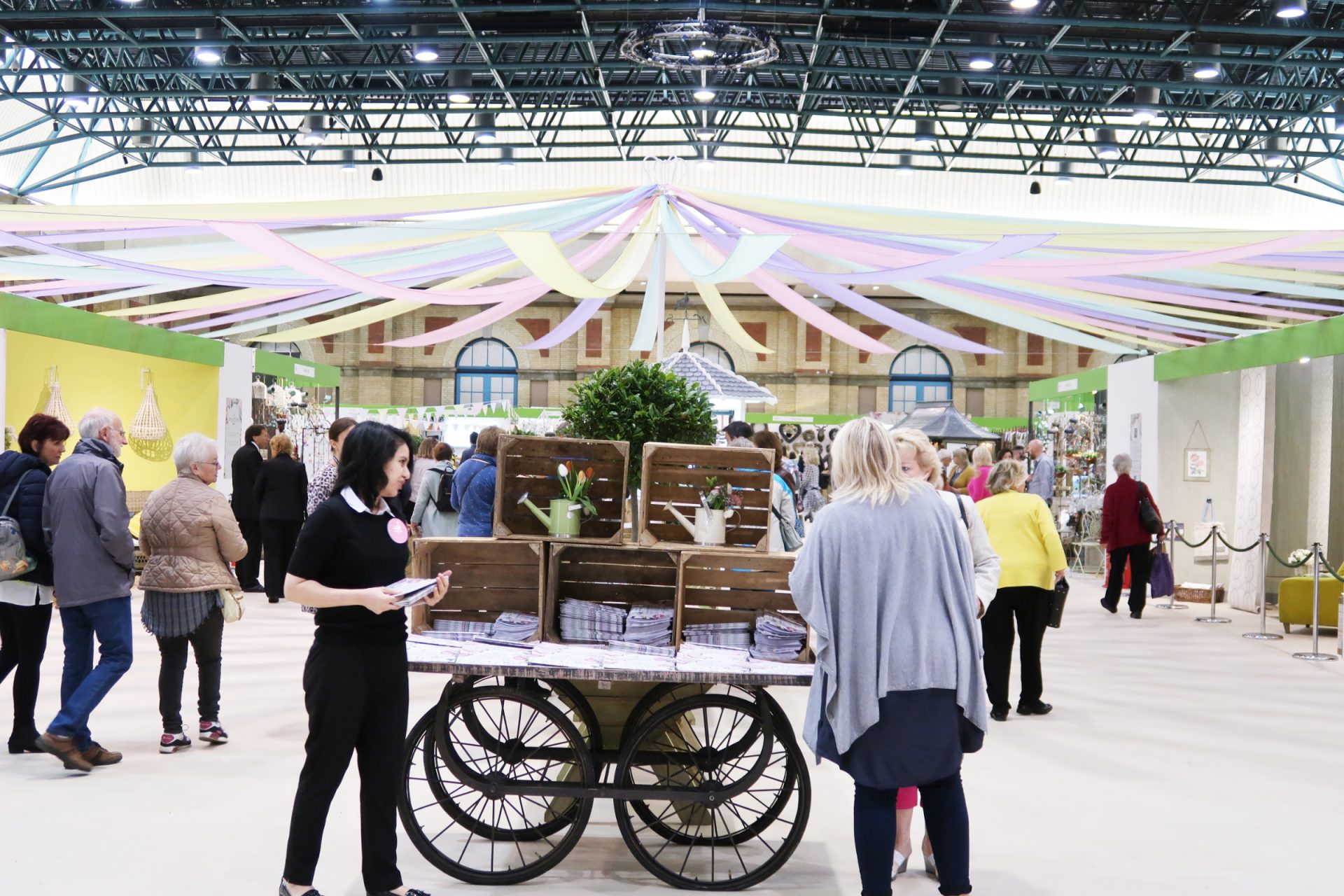 As thousands of visitors descended on Alexandra Palace for this year's Country Living Fair, The Paper Partnership were making our first foray into the show. Our team worked our fingers to the bone to design and create an innovative wallpaper installation just inside the entrance. We can reveal it was hard work but the positive response from the crowds certainly made it worthwhile! Read on for our Country Living Fair review.
New launch at the fair:
We knew this year's show would be the perfect place to officially launch our new Highbrook wallpaper collection to the UK. So it was with this in mind that we picked 15 of our 52 Highbrook papers to present to the public. In fact, our creative director, the artist Elizabeth Ockford, cleverly designed these unique styles. Here, you will see the latest trend for enhancing surface texture in wallpaper is a resounding theme for Highbrook. After all, this is what makes our new collection so special. So here are the results!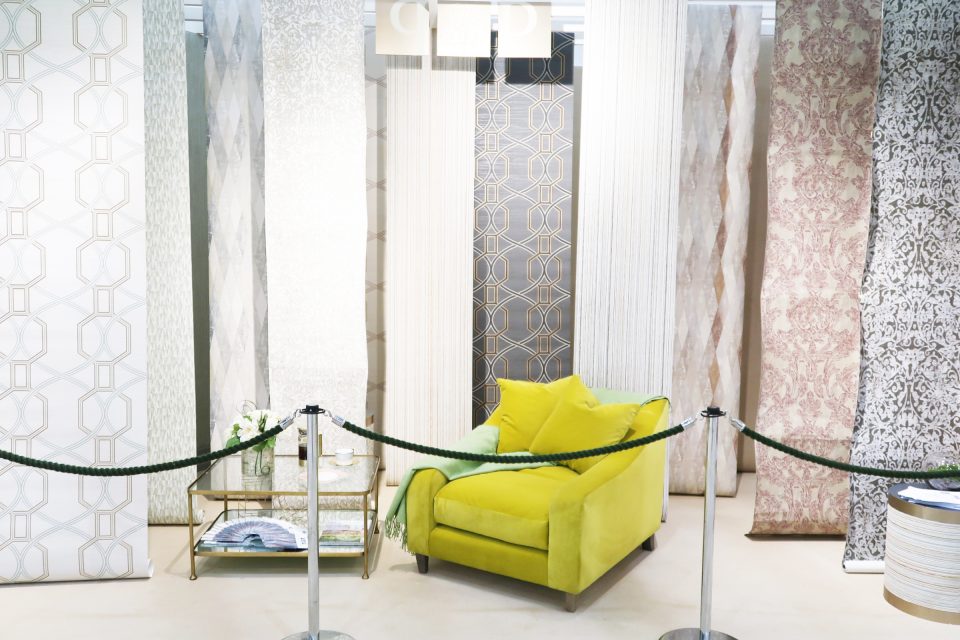 Beauty of Baxter:
Even Country Living magazine wanted to feature our wallpaper on their design installation. So, you can imagine it was a fantastic accolade for The Paper Partnership. Every visitor could not fail to see our beautiful Baxter wallpaper from our University of Oxford collection, as soon as they entered the show.
There was no doubt that Baxter provided the perfect summery backdrop to their luxury living room setting. Furthermore, the realistic room design made us want to step inside and relax on the comfy sofa!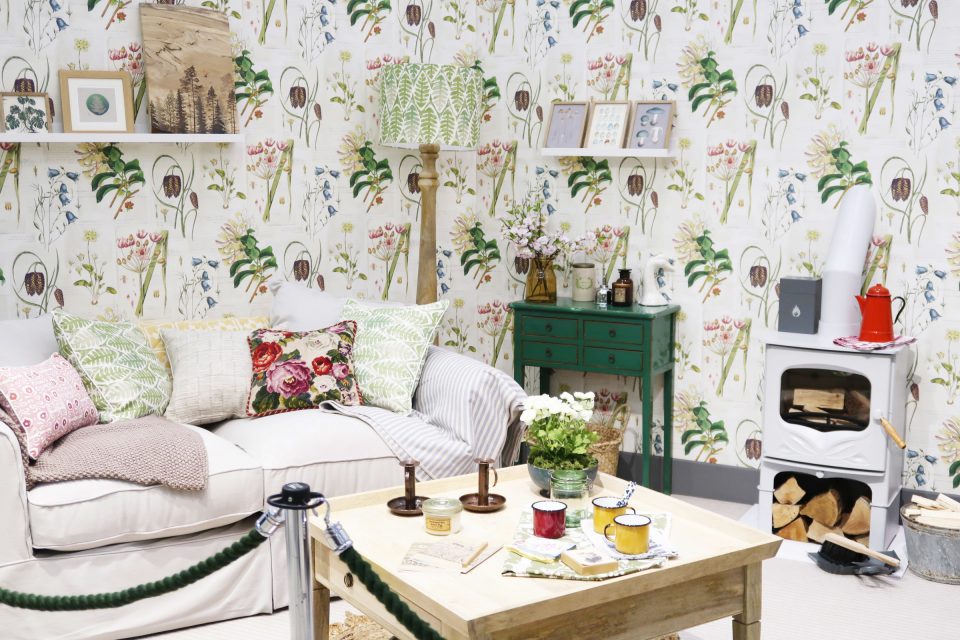 Be inspired:
This year's show was filled to the brim with independent brands showcasing their new collections from home wares to clothing. One stand, which instantly caught Elizabeth's eye, was St Agnes Eve. This London label, created by artist and designer, Jacqui Sinnatt, features must-buy bespoke scarves made from sensuous Habotai silk.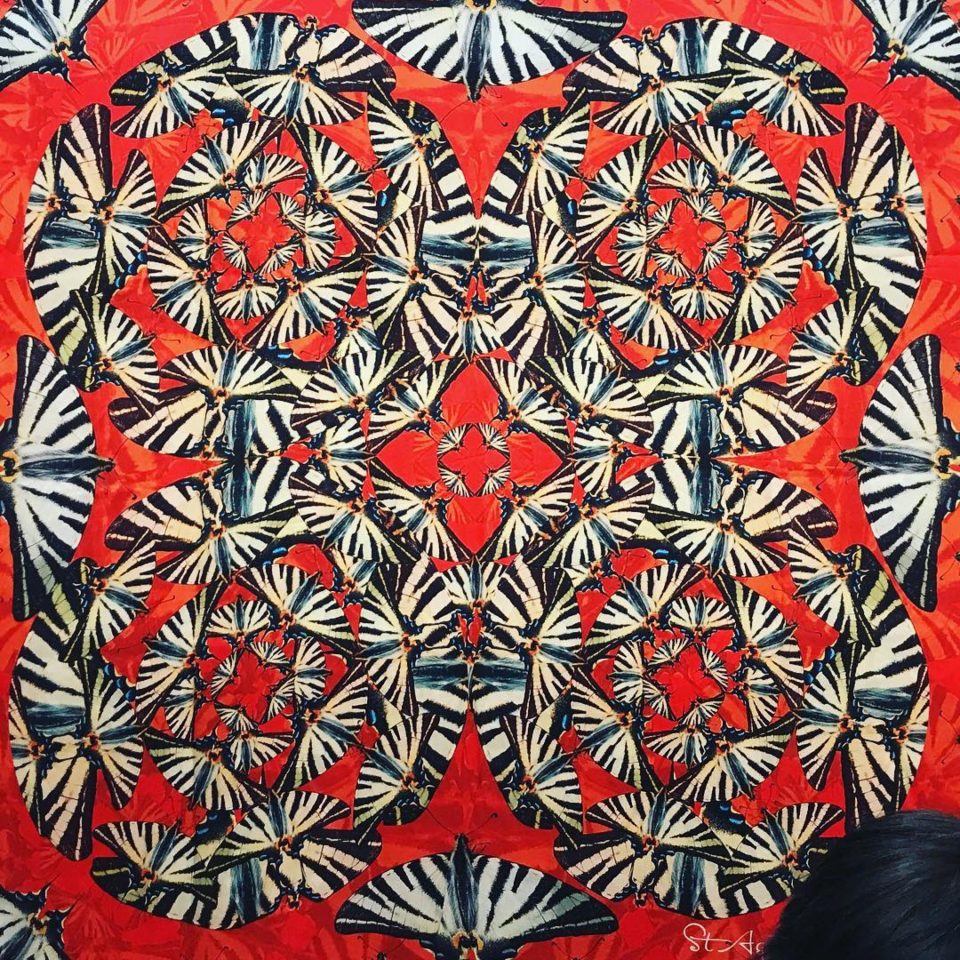 A bright collection of screen-printed tea towels by Norfolk textile designer, Lottie Day, stood out, too. Elizabeth confesses to a penchant for an eclectic mix of tea towels in her kitchen. So the more striking the design the better and these veggie samples were quickly snapped up.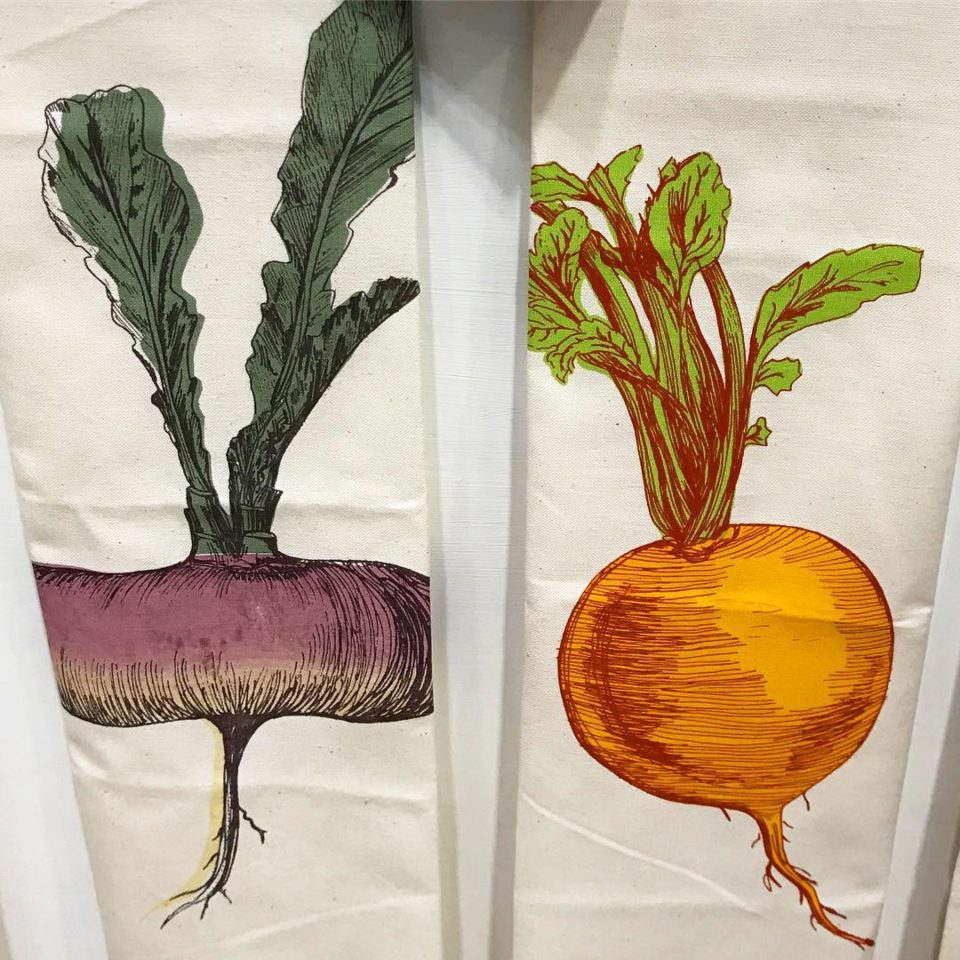 The show was a huge success and if you would like to see our entire Highbrook collection please click here. Our Baxter wallpaper is currently available at Wallpaperdirect. However, our new Highbrook collection should also be available to buy there too from June so watch this space!