Wallpaper designer Elizabeth Ockford shares her secrets
Our creative director at The Paper Partnership, Elizabeth, discusses her favourite designs, the elements that inspire her and her most prized possessions
How did The Paper Partnership get started?
The business began in the north of England, before moving down south to Sussex, where I lived. One day I just saw a sign that said "Luxury Wallpaper". I was intrigued. I found out who owned it, wrote to them and suggested we meet for a coffee. That's how [director] Murtaza Kagawala and I started working together!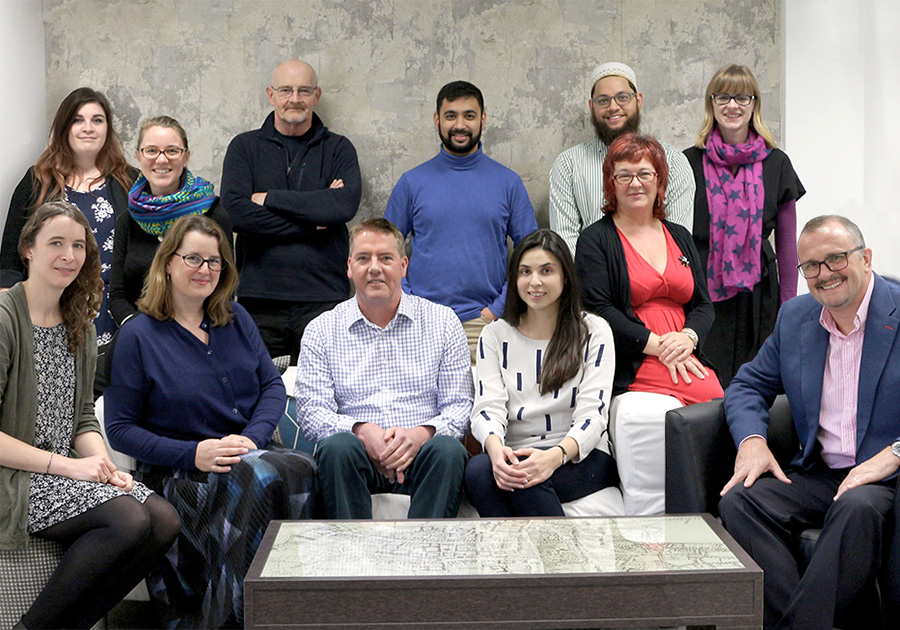 Can you describe the ethos behind The Paper Partnership?

It's a very tight partnership between Murtaza and me. We both love good design. I've always worked in wallpaper and fabrics. I can't stop designing; I can't stop thinking about designing. So when the two of us get together, you can imagine it's a very productive partnership.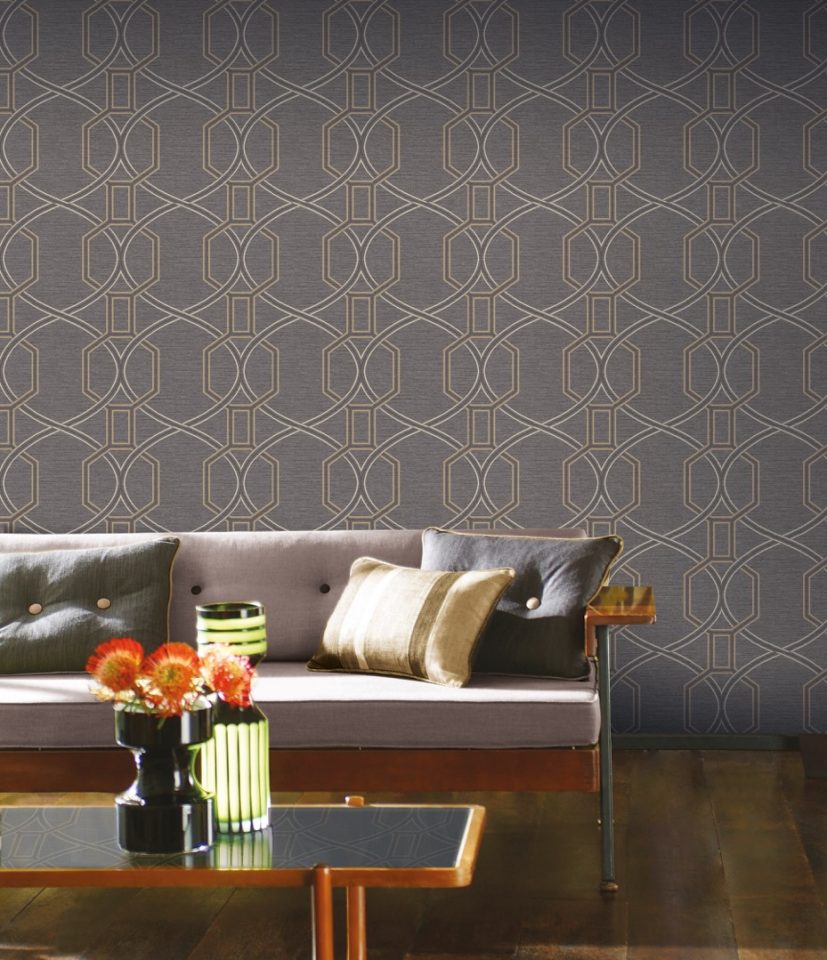 What's your favourite design from the new Highbrook collection?

My favourite wallpaper design is Coleton because I love the scale of it. It's large and open, but still has this beautiful flowing geometry. I also like the little raised ribbon in the middle. It's very usable. It has a good neutral background with a great texture, but also little fine lines of colour that you can pick out and use to accessorise a room.
Where do you get your inspiration?

I'm always asked this and there's never any one answer. Every aspect of life, I suppose. The colour of the light on the fields and the trees where I live is always interesting, so the daylight and the landscape around me is important.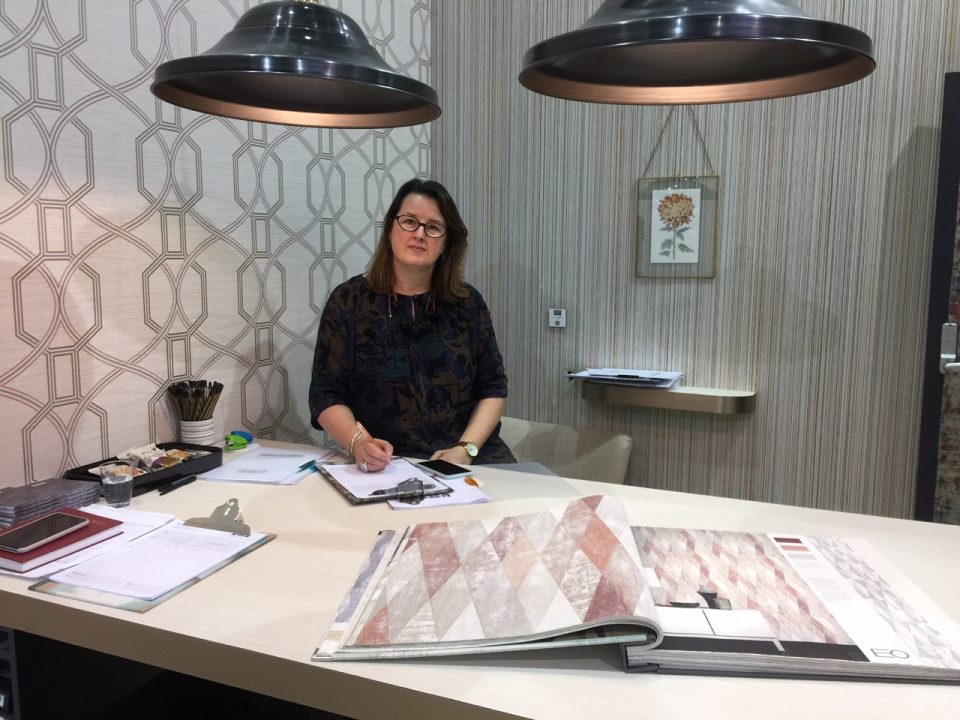 Shows and exhibitions are also inspiring. Sometimes I just go shopping and see a fantastic window display, or a deliciously designed box of chocolates. All these things feed into your subconscious.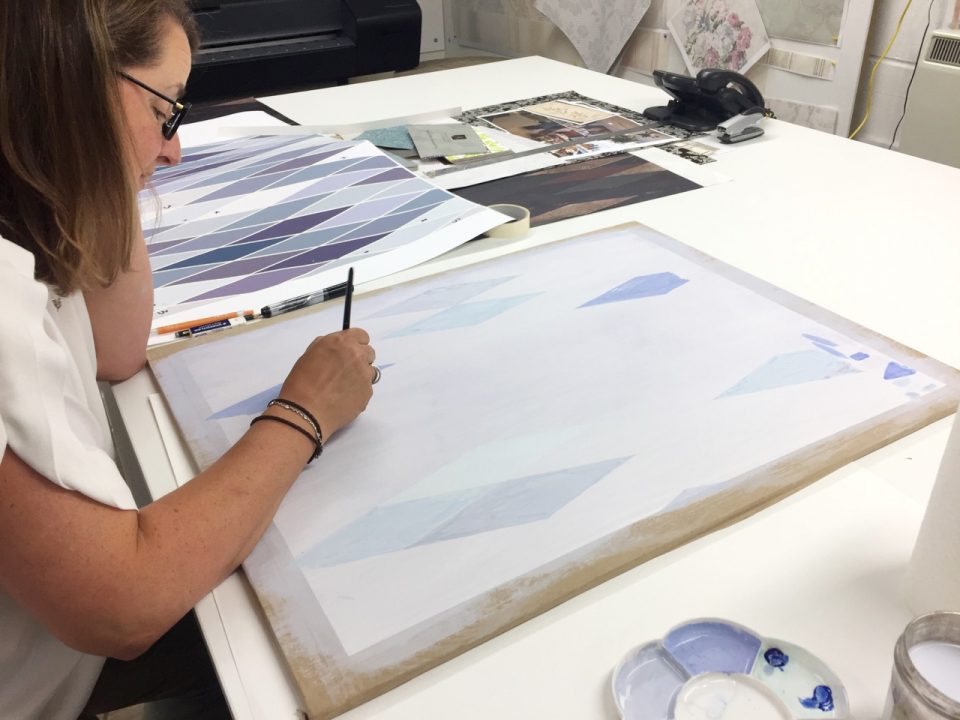 How would you describe your style?
It changes quite a lot. When I lived in London, I had an old Victorian flat and my style used to be much more about trying to inject tiny modern elements into classical interiors. Now I've got a much more modern house, but I live in the countryside, so I think I'm more relaxed about how I decorate.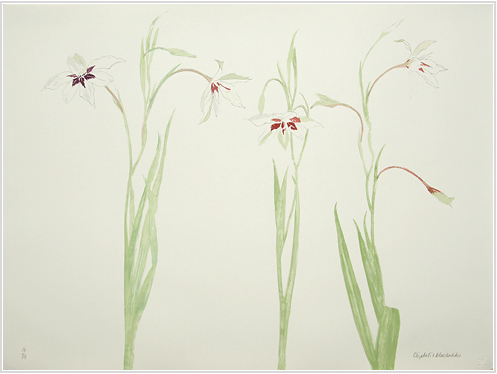 You can buy Dame Elizabeth Blackadder's original prints from Hayletts Gallery.
What is your most prized possession?

I collect pictures and paintings of artists I really admire. I have an orchid print by Scottish painter and printmaker Dame Elizabeth Blackadder. She draws flowers beautifully and it's exquisite. I also have a very small study by a modern artist called Nick Archer, who I think is brilliant. I first saw him at the Royal Academy Graduation Show. He's part of the current young band of British artists who are doing slightly photoreal, dream-like paintings in really vivid, intense colours.
What's the most important thing about design?

I think the best design is that which works on a daily basis. It doesn't matter how beautiful or how clever it is, above all it needs to be something that people either love holding, touching, feeling or using. Then it'll be successful.